A Learning Experience like No Other
Carlene, a Connective Outreach Worker, talks about her experience of working with our ACES Program while completing her studies.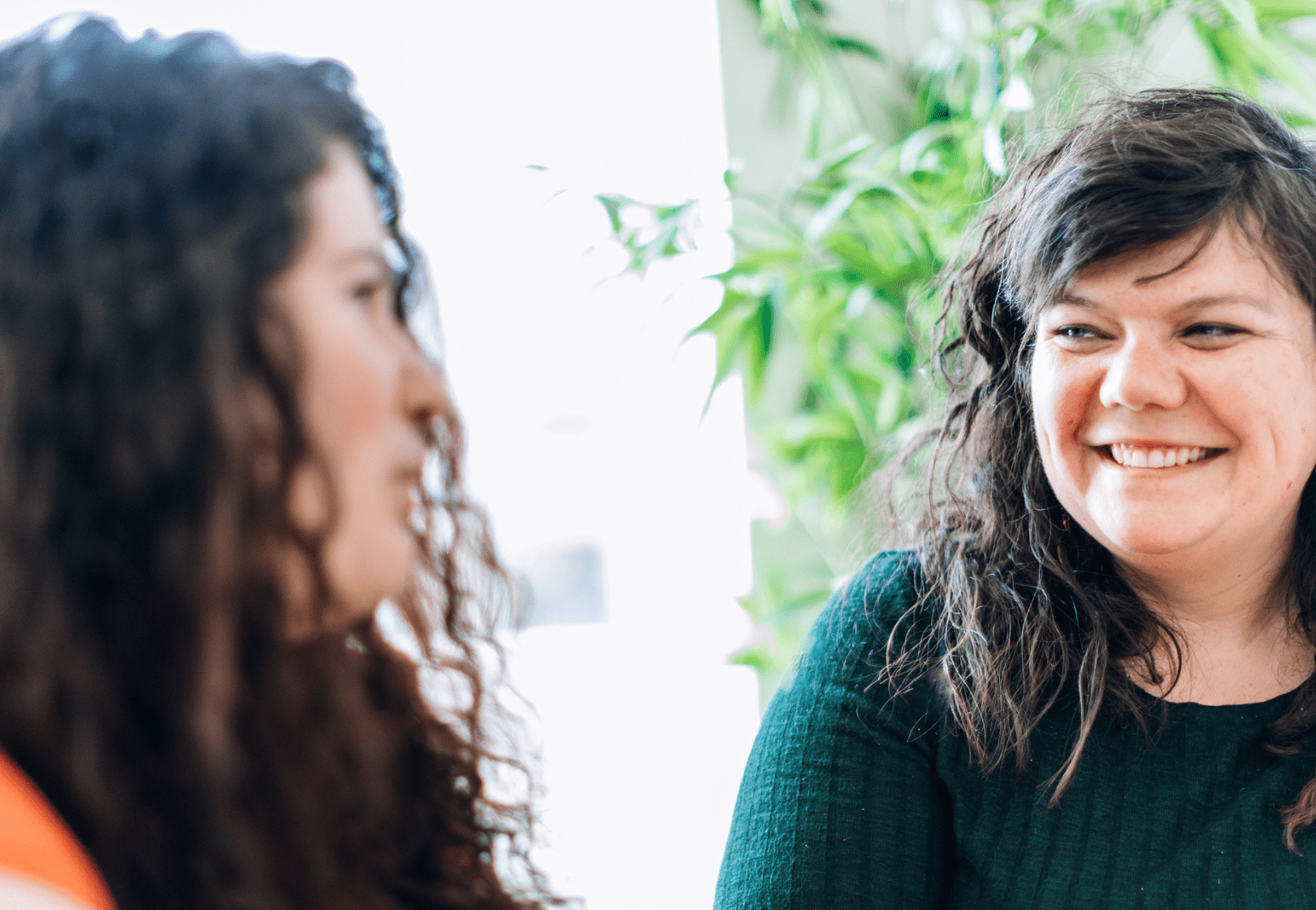 To be a part of the Connective team is to go the extra mile. To meet our service users where they're at, advocate for their needs, and support them to achieve their goals.
Connective staff are willing to learn and evolve to overcome challenges; eager to embrace new opportunities; and dedicated to continuous improvement. It's this culture of service that has allowed us to grow from humble beginnings to where we are today – operating in six regions, with dozens of programs, and over 700 staff.
Your Greatest Learning
As Connective's Director for the South Fraser Region puts so succinctly, however, a great deal of our learning and development is a credit to those we work with. "Your greatest teaching – your greatest learning – is working with people, every single day."
Recently, we sat down with Carlene to talk about her experience of working with our ACES Program while completing her studies, and how the two feed into and complement one another.
Work and Study Come Together
For Carlene, an Employment Outreach Worker for Connective's ACES program and Naloxone Trainer in Prince George, her role is so much more than just a job – it's an opportunity to change people's lives for the better, a chance to use what she's learning in her Psychology program, and a pathway to have real world experience feed back into her studies.
"I love the work we do, and I can see we are making real differences in people's lives," says Carlene, who works with individuals facing barriers to employment, and supports them to enter the workforce. She has been working with Connective since December 2021, while finishing her Bachelor of Science in Psychology, and hopes to pursue a degree in Counselling in the future.
"Working at Connective while taking Psychology has helped reciprocally. There are so many things that I've learned in school that I've been able to put into practice at work, and I've learned so much from working with so many different people, which really helps with my schooling."
The individuals the Carlene works with sometimes only need help building resumes or writing cover letters, but the ACES program also offers a variety of hands-on trainings and certifications that give people the tools they need to work in high-demand jobs including construction, transportation, and wildfire fighting.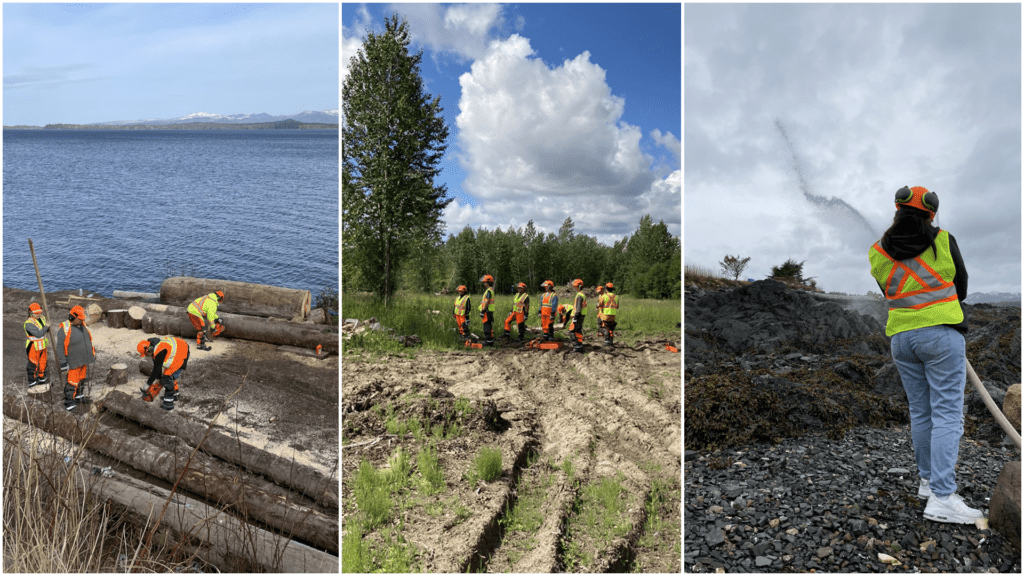 A few photos from  recent ACES training sessions
"I love being able to help people achieve their goals and seeing how those achievements can change a person's whole demeaner. During these trainings, there are people who start out and keep their head down, and don't ask any questions. But soon they are engaging with others in the program. We have graduation ceremonies and they'll be the ones you see clapping, cheering, and high fiving each other. They are thankful; they can see their potential and they are hopeful for their futures."
Carlene says that in her schooling, disabilities and mental health are discussed very clinically, so acquiring real world experience has been very valuable to contextualize this knowledge.
"I always knew that you can't judge a book by its cover, but working with such diverse people with complex barriers has solidified that every person is so unique in how they experience, process, and respond to things. Each training plan must be personalized to that individual and collaborative with their input for them to succeed."
The experience she has gained since starting with Connective will also be hugely beneficial if she continues her studies and goes into counselling.
"This job has taught me so much and it is constantly making me think about how I would apply the things I'm learning in the real world and in my organization."
If you're interested in joining our passionate team and helping us achieve our vision of a safe, healthy, and inclusive community for all, we're accepting applications for direct support, administrative, and management positions. We encourage you to view our careers page to see what opportunity might work for you! 
View our career opportunities