Diversity, Equity and Inclusion
Our values – inclusive, person-centered, collaborative, determined, accountable – are the foundation of everything we do.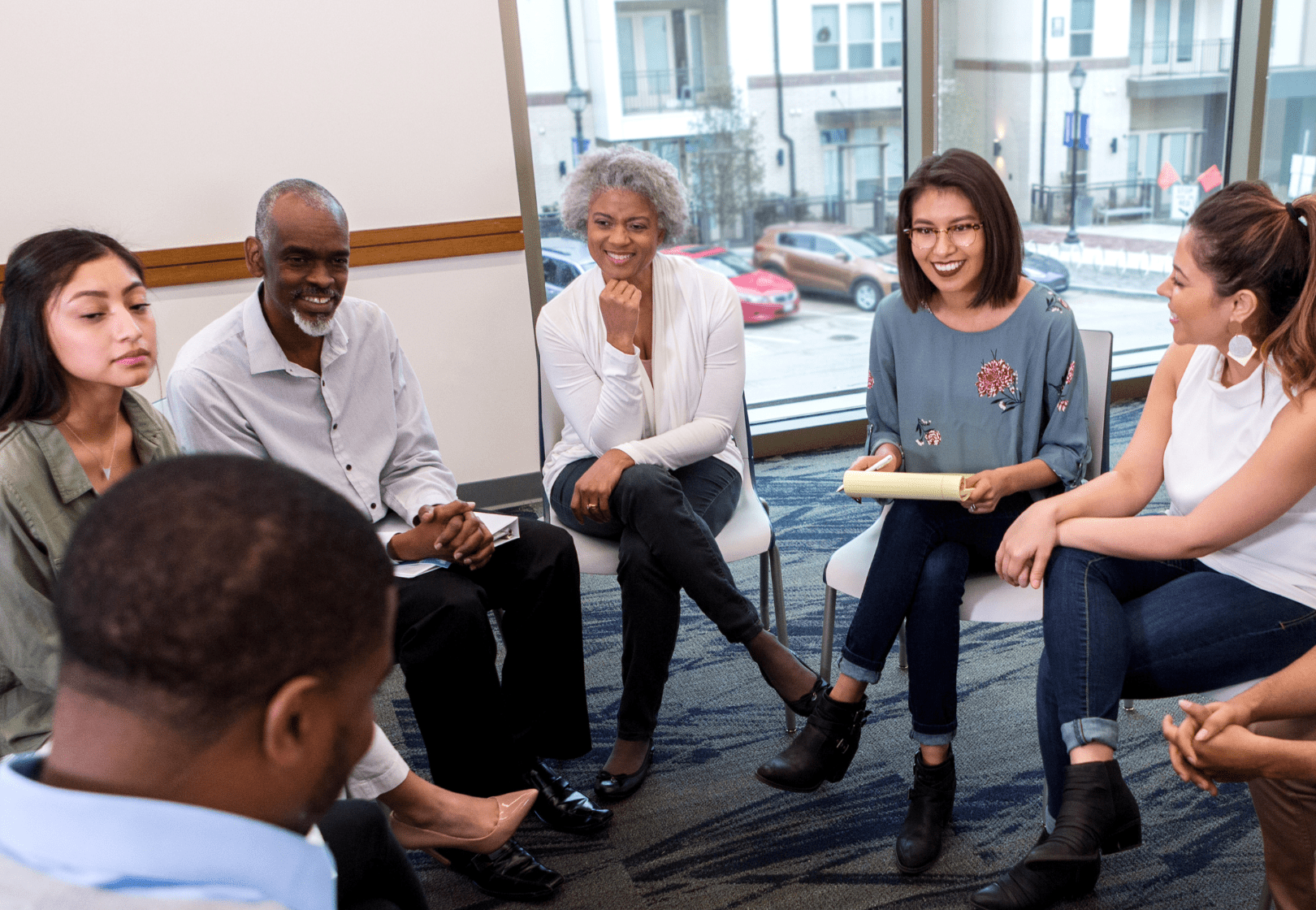 At Connective we are committed to creating a diverse, equitable, and inclusive space for all.
We believe that the diverse characteristics of individuals enrich our communities, and we strive to create spaces where these differences are valued and celebrated. Throughout all aspects of our organization, we implement inclusive, person-centered, collaborative, determined, and accountable approaches. Our values are at the foundation of everything we do.
We provide compassionate services to any individual regardless of characteristics and background
We are committed to creating a safe and welcoming organization where our staff and service users can be their authentic self
We aim to achieve best practices in Diversity, Equity, and Inclusion, and work together to continuously reflect, learn, and improve
Our Commitments to DEI
Creating a workplace that reflects our wider community and encourages diverse collaboration through inclusive and person-centered hiring practices. We recognize that our team will bring a wide variety of skills to our organization. We endeavour to draw on these strengths, and commit to supporting employees in further developing their skills. We will seek to do so through equal training and opportunities to support employees across the organization in achieving their career goals, while also supporting the communities we serve. It is our intention to foster a positive and open workplace in which our employees feel that their unique talents, competencies, and experiences are respected, valued and celebrated.
Encouraging diverse and inclusive teams who provide person-centered supports to individuals who, regardless of identity or circumstances, can live healthy and safely in their community. We strive to work collaboratively with our communities and empower everyone to be their full, authentic selves.
Incorporating broad perspectives in decision-making, seeking to ensure Connective's operations positively impact as many individuals as possible. We will continue to integrate DEI in all communications and provision of information to engage the Society and those we serve. We recognize that service accessibility is a priority and will use a DEI lens for decision-making around asset acquisitions and renewals.
Sharing our stories in ways that are accessible to all readers, are authentic in their delivery, and respect the dignity, lived realities and experiences of the storyteller. We seek to uplift and amplify voices of all members of the Connective community, ensure the public has opportunities to learn about the supports available through us, the work we do in community, and how every person can play a role in building a safe, healthy, and inclusive community for all. We integrate accessible, inclusive, decolonial, and empowering principles into our communications and community engagement practices wherever we can and see this as an ongoing process as we continue to learn, challenge ourselves, and do better by our community.
The Indigenous Advisory Committee
In 2023, Connective established an Indigenous Advisory Committee (IAC) to provide critical and historical input to the Connective Board of Directors as the agency plans new activities or develops policies and procedures that impact Indigenous services users and communities.
The IAC membership is intended to reflect the diversity of the communities that Connective serves across British Columbia and the Yukon. We welcome participation from individuals who are motivated to improve the current and future services Connective offers to Indigenous folks across these areas. Members are not recruited for their affiliations or responsibilities to a specific community or organization. Instead, their involvement is supported for their own experience and knowledge of various issues impacting Indigenous people accessing Connective services. Individuals with expertise, either personal or professional, in the following areas are encouraged to engage with the committee: justice, mental health, homelessness, intellectual disability, and/or physical health.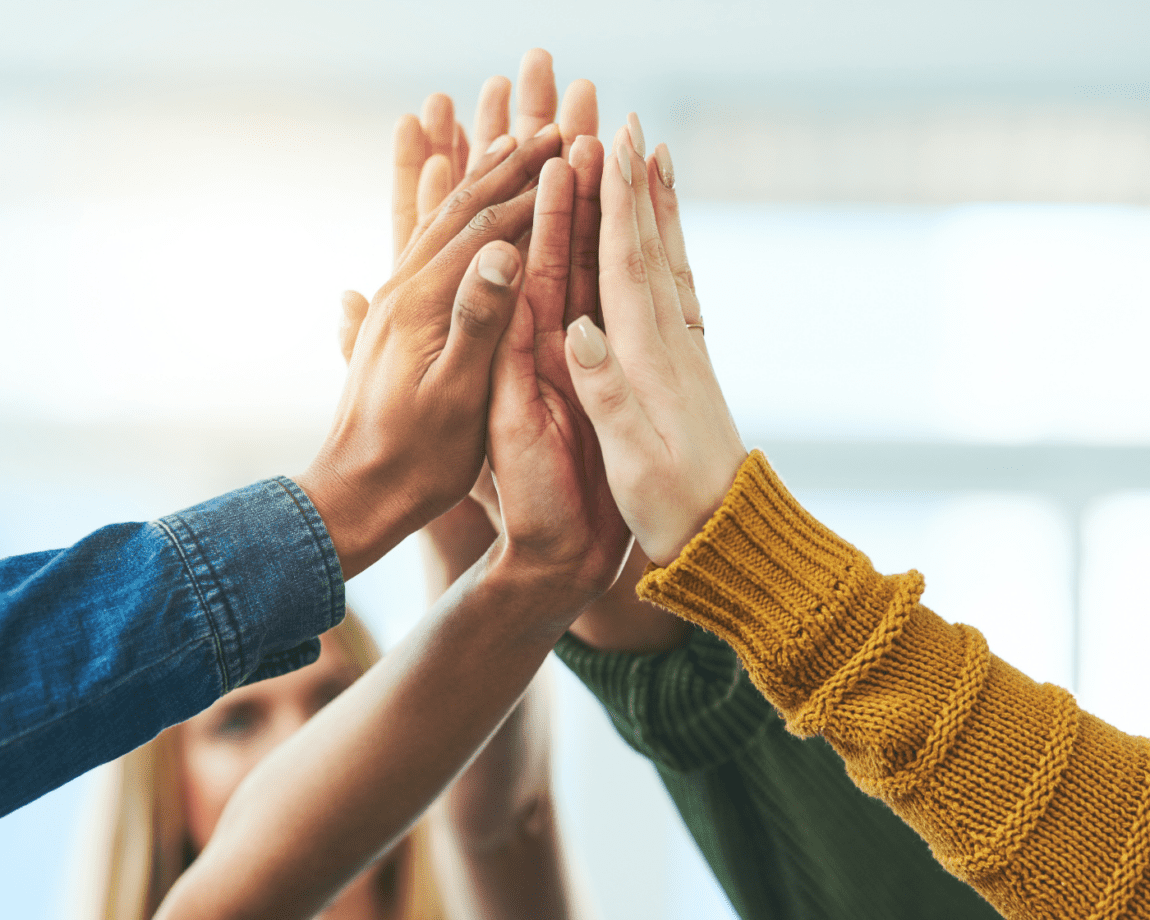 Our Approach
We celebrate differences in race, ethnicity, religion, gender identity and expression, sexual orientation, nationality, ability, age, and any qualification that makes everyone unique. We recognize that building a strong, diverse, equitable, and inclusive organization is an ongoing process, and we are committed to continuously improving.
As a first step, we created a staff-led committee to assess our organization using the internationally recognized Global Diversity Equity and Inclusion Benchmark (GDEIB) tool. This assessment allowed us to reflect not only on where we are, but on what we need to do in order to be a better employer for our staff and a better service provider for our community.
In line with the recommendation of our GDEIB committee, we incorporated DEI into our organization's strategic plan. As a key initiative under the SUSTAIN pillar, we solidified our commitment to Integrate DEI in all of our organizational practices. We believe that DEI is at the core of sustainability, and that perspectives from diverse teams not only broaden our efficiency, innovation, positive influence, and reach, but also support us in our mission to create safe, healthy, and inclusive communities for all.
To further the work of our GDEIB assessment and committee, we engaged with Bakau Consulting. The team at Bakau provided Fundamentals of Anti-Oppression training to our teams, and undertook an independent DEI audit. Our audit consisted of a number of components, including a survey of all of our staff, focus group sessions with staff, management, and senior leadership, and an in-depth review of organizational documents. The outcome of the audit, along with the GDEIB Committee's recommendations created the foundation for our full DEI strategic plan.
Highlights and Initiatives
A business case, strategic plan, and DEI statement have been created for the organization
DEI has been added to the organizational strategic plan and a senior leader has been assigned to support and oversee the initiative
Implementation and continuous review of DEI initiatives has been added to leadership accountabilities and job descriptions
We created an Indigenous Advisory Committee to provide critical and historical input as we plan new activities or develops policies and procedures that impact Indigenous services users and communities
Through our partnership with Council of Yukon First Nations, we strive to ensure our programs in the Yukon provide culturally appropriate programming and supports
We continue to build program partnerships with Elders in our communities
Continuous program focus on accessibility and inclusion for diverse populations, including accessible housing options and gender neutral bathrooms across program locations
Renovations to property locations to increase accessibility, including major renovations to Elliott House
Accessibility is a focus for all organization communications, including the use of plain language and website accessibility
Workplace Culture & Recruitment
Where possible, we have flexible work arrangements in place to accommodate the needs of our staff
We continuously revisit our policies, procedures, job descriptions and job postings to be more inclusive
Recruitment practices are redesigned to attract diverse candidates and be inclusive of all individuals.