The ACES Employment Program
For those facing complex barriers, meaningful employment is often a crucial part of the journey to building independence and experiencing success with goals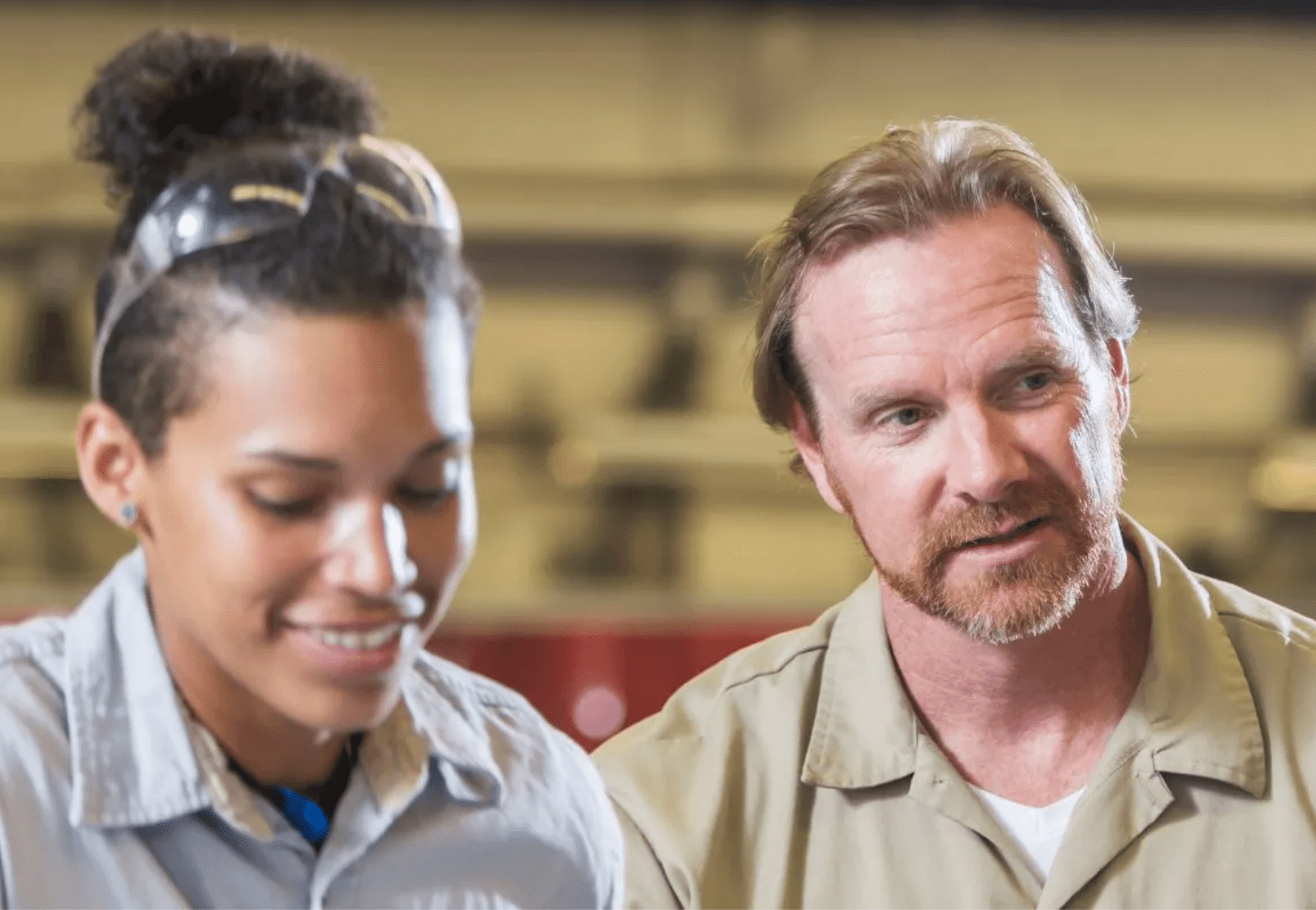 It's a fact of life that for most of us, through much of our adult lives, employment is an economic necessity. There are bills to pay, essentials to buy, and all of life's little pleasures to interact with – everything from going to the movies, to trying a local restaurant, or picking up a new sport.
Beyond financial stability, though, employment often provides something more. Maybe it's a chance to flex our creative muscles, put our problem solving to the test, or simply to take pride in a job well done.
For those facing complex barriers, meaningful employment is often a crucial part of the journey to building independence and experiencing success with self-identified goals. But while there are many traditional employment programs in our communities, many are simply not equipped for those facing more complicated situations. For these individuals, complete wraparound supports are needed.
Connective's ACES Program
ACES (Acquiring Community-Based Employment Skills) is delivered in eight communities across BC, and provides employability and life-skills workshops, safety certificate and skills enhancement training, and supported work experiences to individuals facing multiple barriers to employment.
Participants work with ACES staff to identify their career goals and gain access to the skills, certificate courses, and job readiness supports necessary for them to achieve those goals. ACES participants also receive ongoing support and advocacy for success in long-term employment.
ACES Gets a New Look
This summer we were honoured to release new branding for the ACES program. Due to the growth and reputation of the program, we recognized the need for a unique and unified look for ACES, one that represents and speaks to the work of delivery partners across the province and across organizations.
Participants work with ACES staff to identify their career goals and gain access to the skills, certificate courses, and job readiness supports necessary for them to achieve those goals. ACES participants also receive ongoing support and advocacy for success in long-term employment.
Our New Branding
This new branding is a testament to the important work everyone delivering ACES does every day, and the dedication of service users, staff, and partners. It is professional, innovative, and inviting – reflecting many of the values that are integral to ACES. We're so excited about the new branding and can't wait to see what we accomplish together under this new look.
A Person-Centered Approach
The ACES program is employment based, but as with all our programs at Connective, it's important for us to consider the total picture that any one service user is facing as we support them to achieve their goals. To this end, ACES offers wraparound supports.
Earlier this year we sat down with Mandy Foord, the then ACES Program Coordinator for the Fraser Valley region, to learn more about the program and approach.
"We understand that we have to change our approach with everybody that we work with. For some people it takes two days to do everything and to get a job, and for some people it can take two months just to get a resume going. It's about letting the participant drive the car; we're just the passenger holding the tools to support them."
What this looks like, in practice, can vary substantially from person-to-person. For Mandy, it means no two days look the same. Some mornings she is walking around outside with a client who has had tough day and needs an ear, and some afternoons she is at Mark's Work Warehouse with her arms full of work gear for 20 different program participants.
Mandy knows how much it means to clients that we meet them where they're at; "We get very varied requests that sometimes mean we're doing things outside of our "normal" job description, but that's the whole thing with wraparound supports – we recognize that for some people, other things may need to be built up before they can focus on employment." Whether that means supporting clients directly or connecting them to other resources, ACES staff do everything they can to help build the conditions for success.
Skills Based Certificate Trainings
Every month or two, the team in the Fraser region will run cohort trainings to equip ACES participants with the specific skills they need to achieve job-readiness. Cohorts can focus on everything from first aid or forklift operation to food safety or eyelash extension training.
ACES provides lunches every day of the cohort, and staff spend the lunch break chatting with participants about the day's activities, the goals ahead, and everything in between.
For Mandy, seeing participants take part in the cohort trainings is particularly rewarding. "Just watching our participants engage and seeing the lightbulb go off, it's very exciting. Seeing them complete these trainings and receive these stacks of certificates…it is life changing for some people."
The trainings also provide a unique opportunity to meet new people and build a supportive community as participants progress together through trainings that can last up to two weeks. "There have been a lot of friendships made between participants, and connections with the instructors too…I have people calling me from cohorts from two years ago, and they're still talking about their buddy that they met in training."
Jimmy & Christine
When we sat down to chat with Mandy, we were also lucky enough to chat with two ACES participants, Jimmy, and Christine, to hear about their experiences in the program.
Both were enthusiastic cohort participants, often going above and beyond to make the most of their training time, and both have reached amazing milestones since. They continue to work with ACES staff for ongoing support as they focus on their next goals. Christine is applying for school to pursue further education in the construction/heavy machinery field, and Jimmy, working already, hopes to one day move to a position where he can give back to the community, perhaps working with a non-profit.
We invite you to watch the video below to hear directly from Jimmy, Christine, and Mandy:
For those interested in getting involved with the ACES program, you can contact staff to learn more.
Email: aces@connective.ca
Call: 604-226-9360
For those in Kamloops, you can reach out to:
Email: kamloopsemploymentprograms@connective.ca