International Overdose Awareness Day
August 31 is known as International Overdose Awareness Day, the world's largest campaign to end overdose.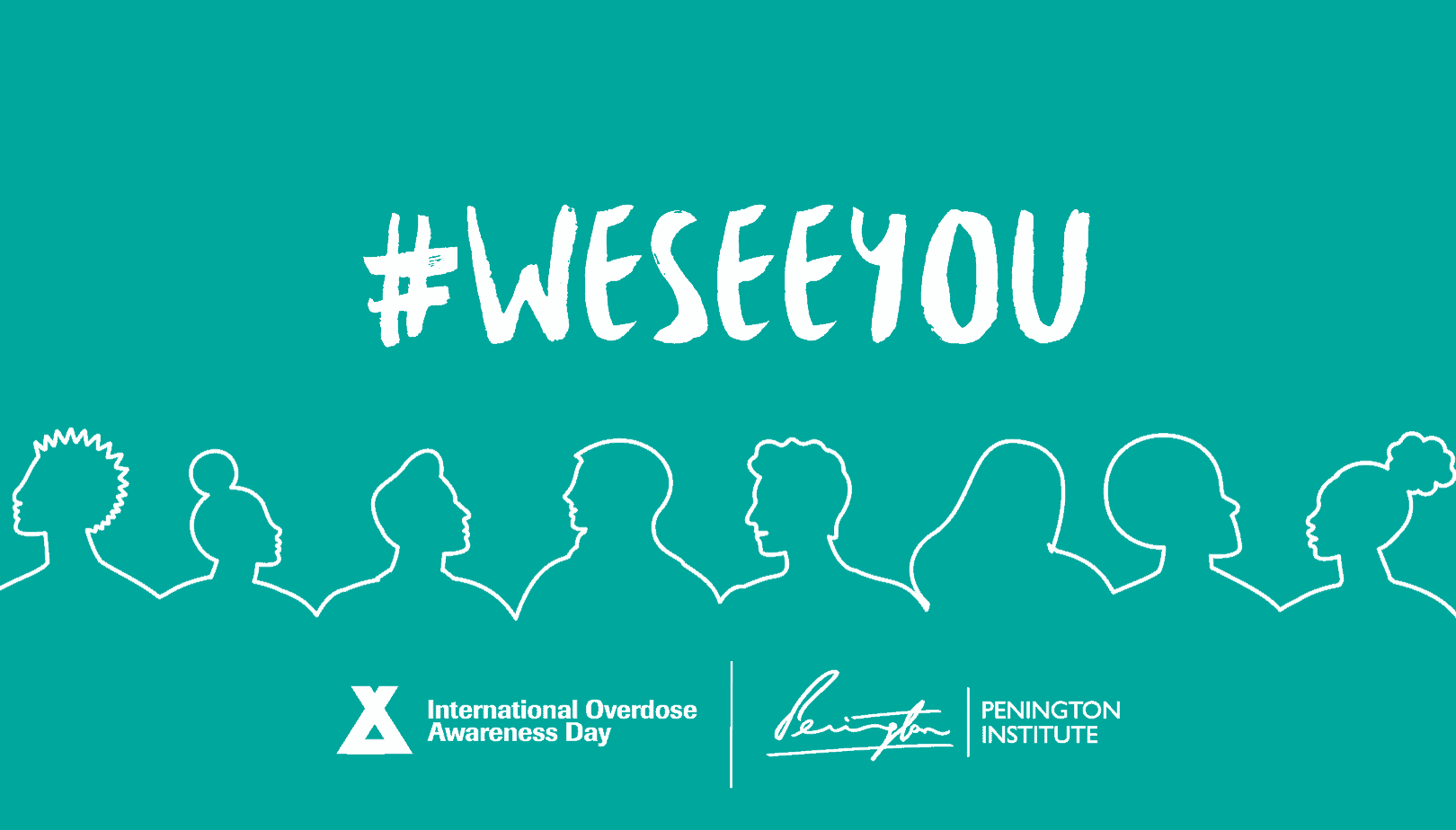 On August 31 each year, communities around the world gather in solidarity to remember those who have died from drug poisoning, acknowledge the grief of those left behind, and raise awareness, reduce stigma, and break down the barriers to accessing support.
This day, known as International Overdose Awareness Day, is the world's largest annual campaign to end overdose. For staff at Connective, it's a day that hits close to home.
Connective is here for everyone—at every stage, in any circumstance. That includes those facing challenges like problematic substance use. In supporting these individuals, we practice harm reduction wherever possible.
Harm reduction is an evidence-based approach that provides people who use substances with a choice of how they will minimize harm. It acknowledges that individuals may not be able to remain abstinent from their substance of choice. Instead, non-judgmental and non-coercive strategies and tools are provided, to reduce the health and social harms associated with substance use.
The Impacts of Drug Poisoning
Across BC and in the Yukon, we have grown all too familiar with the dangers posed by a toxic drug supply. It has been seven long years since, in April of 2016, fentanyl caused a sharp and sudden increase in the number of deaths by drug poisoning.
Though BC moved quickly to declare a public health emergency (a step taken more recently by the Yukon Government, and by several First Nations Governments in Yukon), the crisis has stretched on, and the death toll has continued to rise.
The statistics are numerous, heartbreaking, and inexcusable. They paint a grim picture of the many ways our health and social systems have failed to care for those most at risk.
IN CANADA
Between January 2016 (when surveillance of opioid-related deaths began by the Public Health Agency of Canada) and December 2022, there was a total of 36,442 apparent opioid toxicity deaths.
7,328 of these occurred in 2022, and of these, 81% involved fentanyl.
IN BRITISH COLUMBIA
According to the B.C. Coroners service, illicit drug toxicity is now the leading cause of death in B.C. for people between the ages of 10 to 59, surpassing homicides, suicides, accidents and natural diseases, combined.
In the first six months of 2023, toxic drugs have claimed more than 1,200 lives.
2023's statistics represent a 6.5% increase over the same period in 2022.
Since the crisis was first declared in 2016, at least 12,264 British Columbians have lost their lives to toxic drug poisoning.
IN THE YUKON
In 2022, Yukon Chief Coroner Heather Jones reported 25 deaths from toxic substances.
With Yukon's population of about 43,000, this per capita rate is worse than that in BC.
These statistics, and others like them, should give all of us pause – today, especially, but every day – as we try to reckon with death tolls that continue to rise month after month and year after year.
This crisis is preventable, and we need to do more. There is simply no excuse. We know that punishing and stigmatizing doesn't work; that it only distances those needing support and causes further harm. Compassionate treatment and care is the only way forward.

Supporting our Service Users through Crisis
As the toxic drug crisis has continued to inflict tremendous harm and loss on our communities, we've redoubled our efforts to prevent and respond to overdoses among those we work with.
Connective continues to practice harm reduction, with increased house checks and Naloxone training for staff. We have also:
Built safe consumption rooms in our Vancouver and Prince George supportive housing programs, and drafted renovation plans to install the same in Surrey.
Worked with community partners in Abbotsford to create a satellite site for Narcan kit distribution.
Made fentanyl test kits available at multiple program locations and arranged accessibility to testing (through partner organizations) at many more.
Provided Nasal spray naloxone and administration training to Community Inclusion staff and Home Share providers, as an alternative to injection-based delivery.
Installed Brave Motion Sensors at a number of our programs.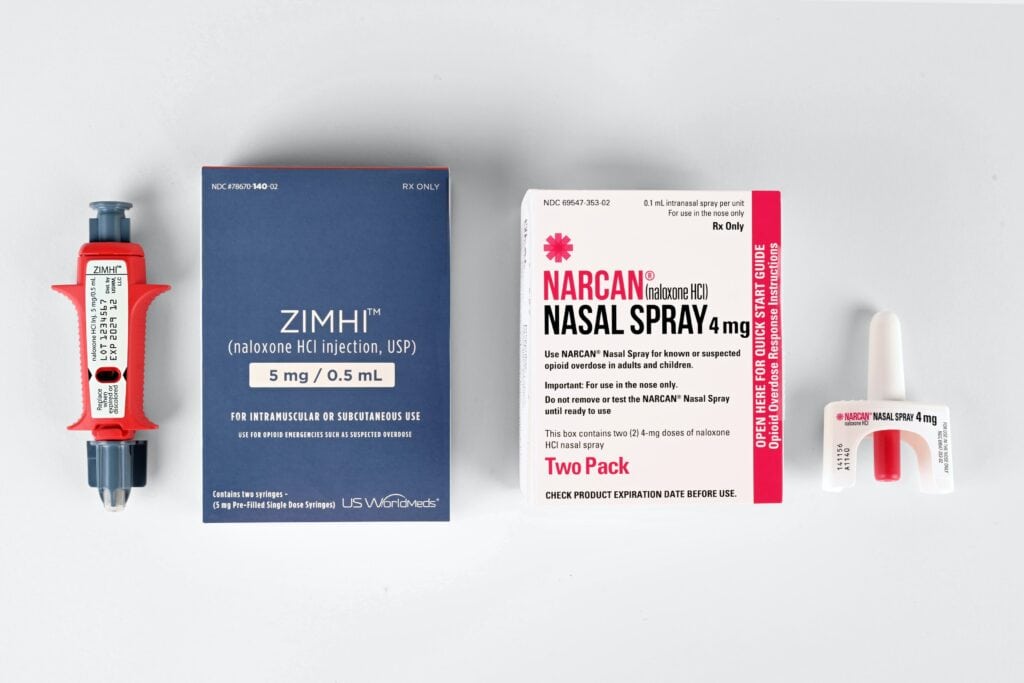 Responding to Overdose – A Staff Story
"One day when I was working, one of our tenants got an overdose. In the beginning, I was very afraid, because that's the first experience like that I've had in my life. I was really anxious. And for a moment, I was stuck.
But, as soon as I came back into my normal mind, I just gave them the Naloxone, and I called 911 right away. I think I saved that tenant's life…That was an unforgettable memory, for me.
I was really nervous, but after that, it was a great feeling. And I'm prepared now if I have that experience again."
Recognizing Those Who Go Unseen
The theme for 2023's International Overdose Awareness Day is 'Recognizing those people who go unseen.'
It's a chance for us to call attention to those who are affected by overdose, but who aren't captured in the heartbreaking statistics we often see reported. It includes everyone from the family and friends whose lives are forever changed by tragedy, to the health care and social service workers who, like in the story above, play instrumental roles in responding to crisis.
This year's campaign asks us to use the hashtag #weseeyou to amplify the voices and experiences of these individuals. It calls on us to acknowledge and support the people in our communities who go unrecognized by raising awareness of the hidden impacts of overdose, promoting education of overdose response, and reaching out to politicians to make lasting, lifesaving policy changes.
Learn more by visiting overdoseday.com.