New Opportunities in Surrey and Vancouver
We're honoured to announce that we're been selected to operate two new supportive housing developments that will welcome tenants in Summer 2022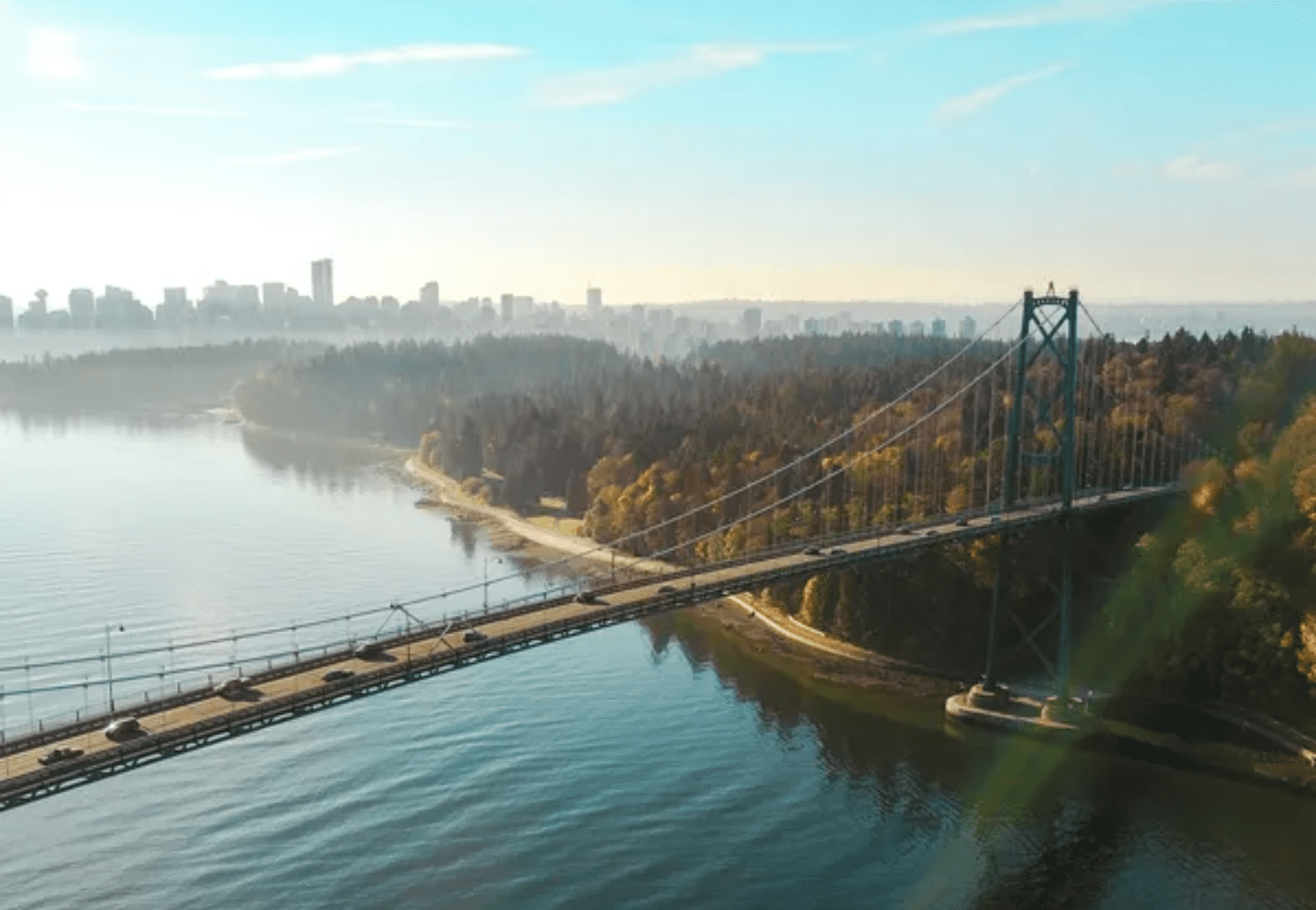 Today we're excited to share some information on two recent housing-related announcements!
In Surrey, we have been selected through a competitive process by BC Housing to operate a new 26-unit supportive housing development. This development will support those in the North Surrey community who are or are at-risk of experiencing homelessness, and will offer 24/7 support to residents. Supports that will be available include:
 Individual and/or group support services such as life skills, community information, and social and recreational programs
Assistance connecting with community supports and services such as education, employment, health, life skills, and independent housing (where applicable)
Assistance obtaining Income Assistance, Pension Benefits, Disability Benefits, a BC Identification Card, or establishing a bank account
Access to two meals per day
A full-time Outreach worker to accompany residents in the community and assist them to make connections
A full-time Indigenous Liaison Worker, who will work directly with Indigenous residents to ensure the provision of culturally appropriate supports
It is an honour to have been selected to operate this development, and to help respond to immediate needs in the community, particularly those who have depended on emergency response supports during the pandemic.
In Vancouver, we were excited to introduce what is temporarily known as Kingsway Supportive Housing. With the support of BC Housing and partnership with the City of Vancouver, we will be introducing the first residents to this new 65-unit supportive housing development in the coming months. Like in Surrey, this project will meet the needs of those who are experiencing or are at-risk of homelessness. It will include significant tenant representation from Indigenous and female identifying populations. Kingsway Supportive Housing will offer many of the same wrap-around supports that will play such a big role in our new Surrey project.
A Look Inside Kingsway Supportive Housing
The development is currently under construction.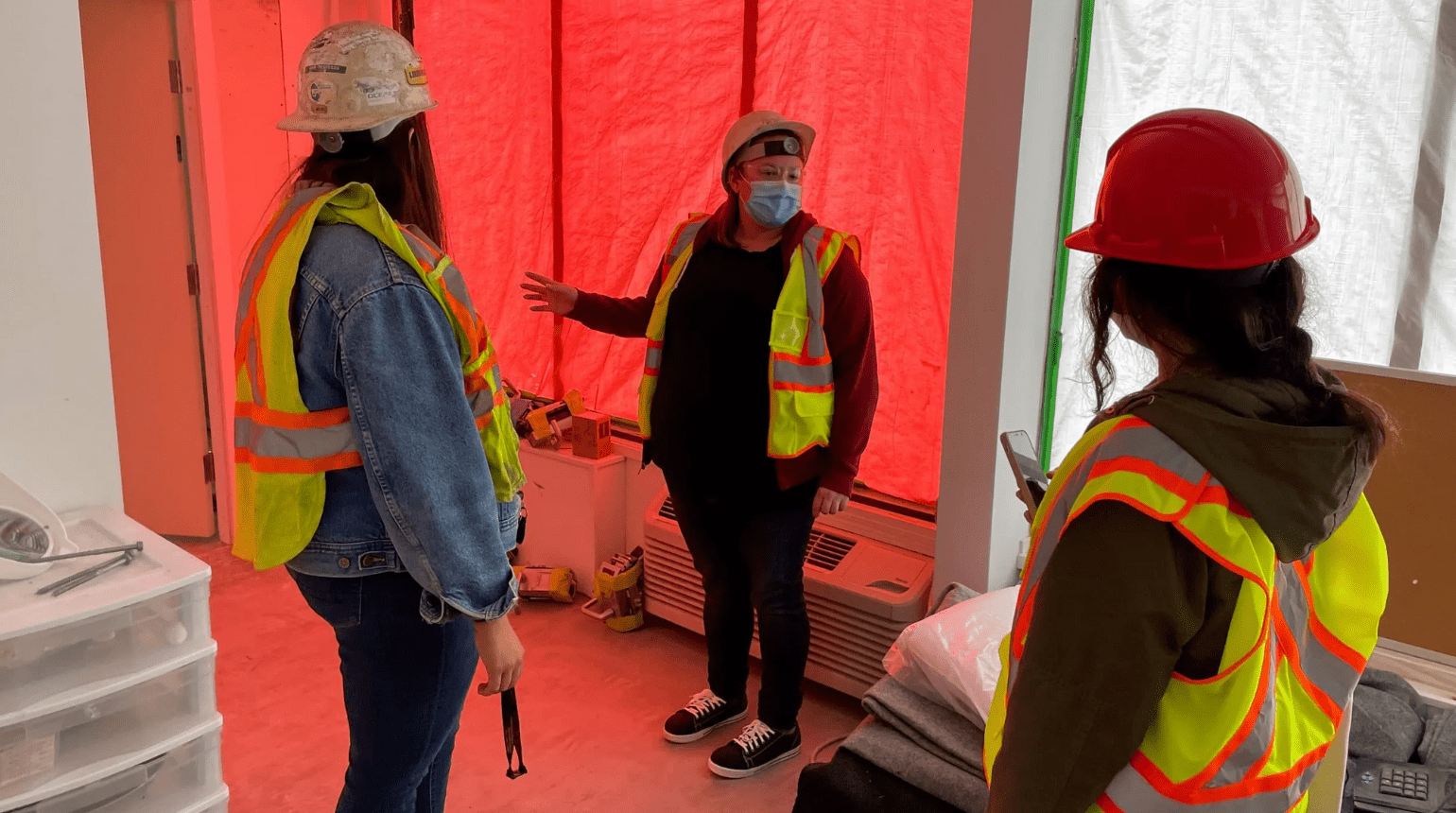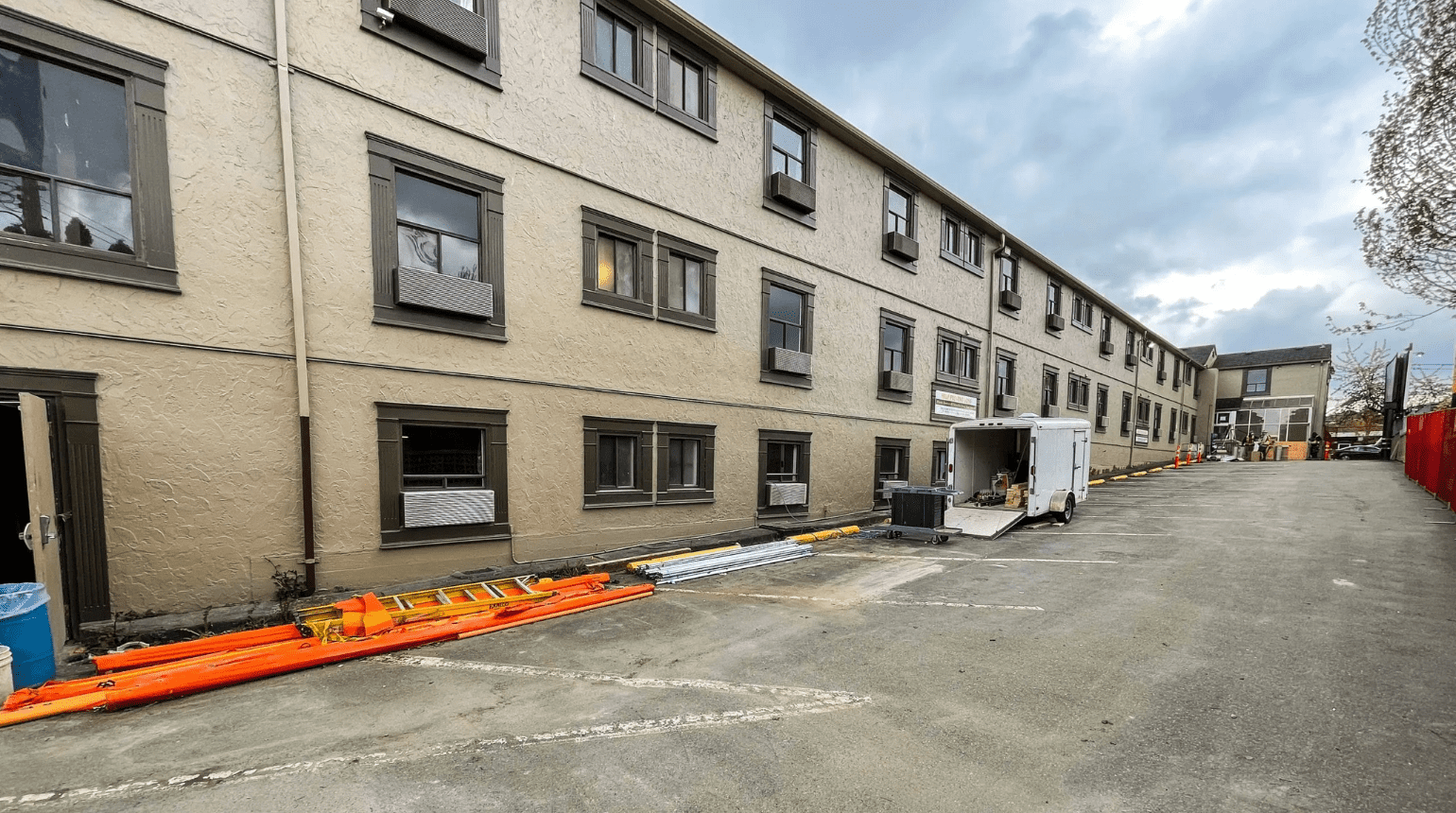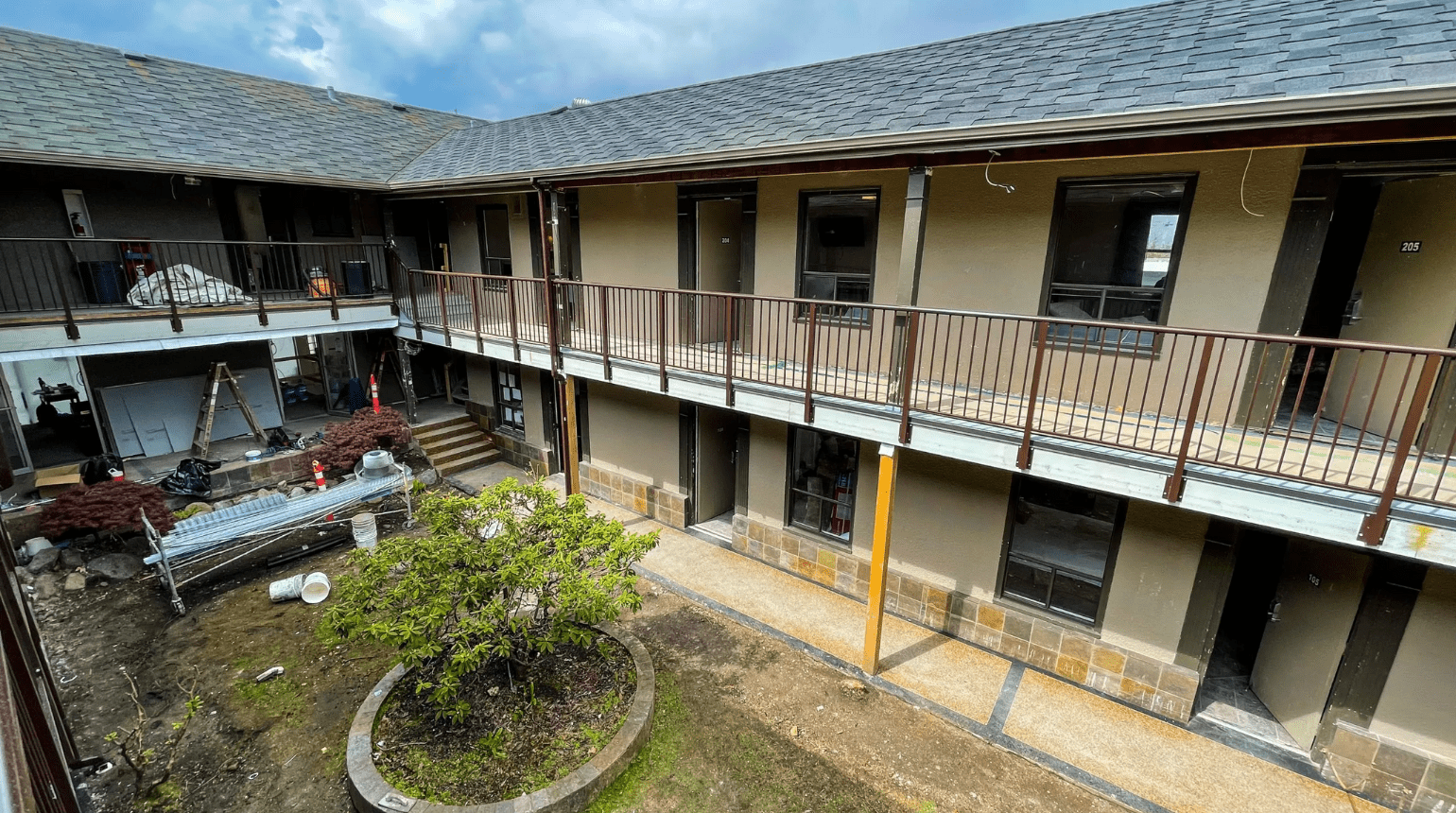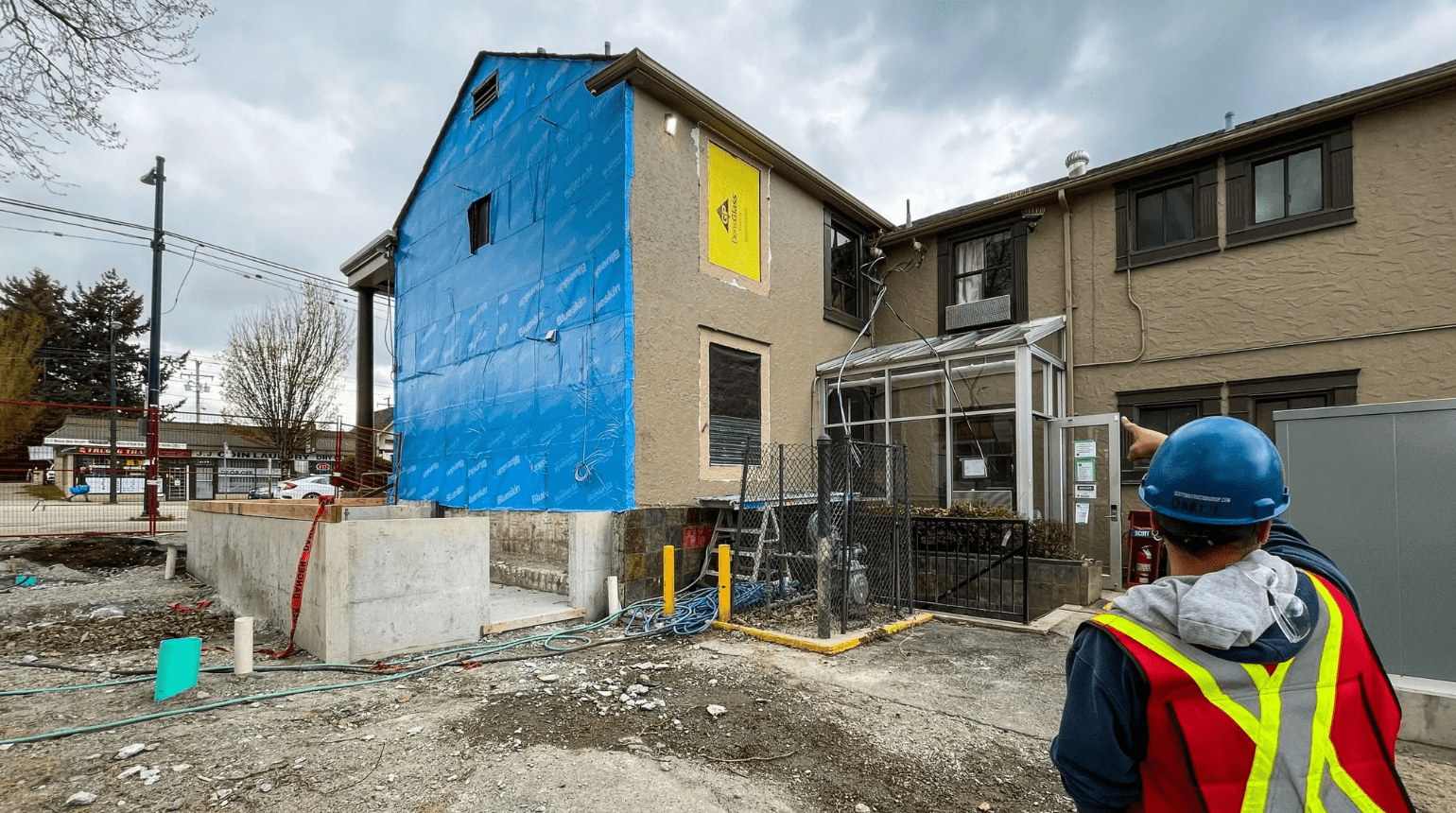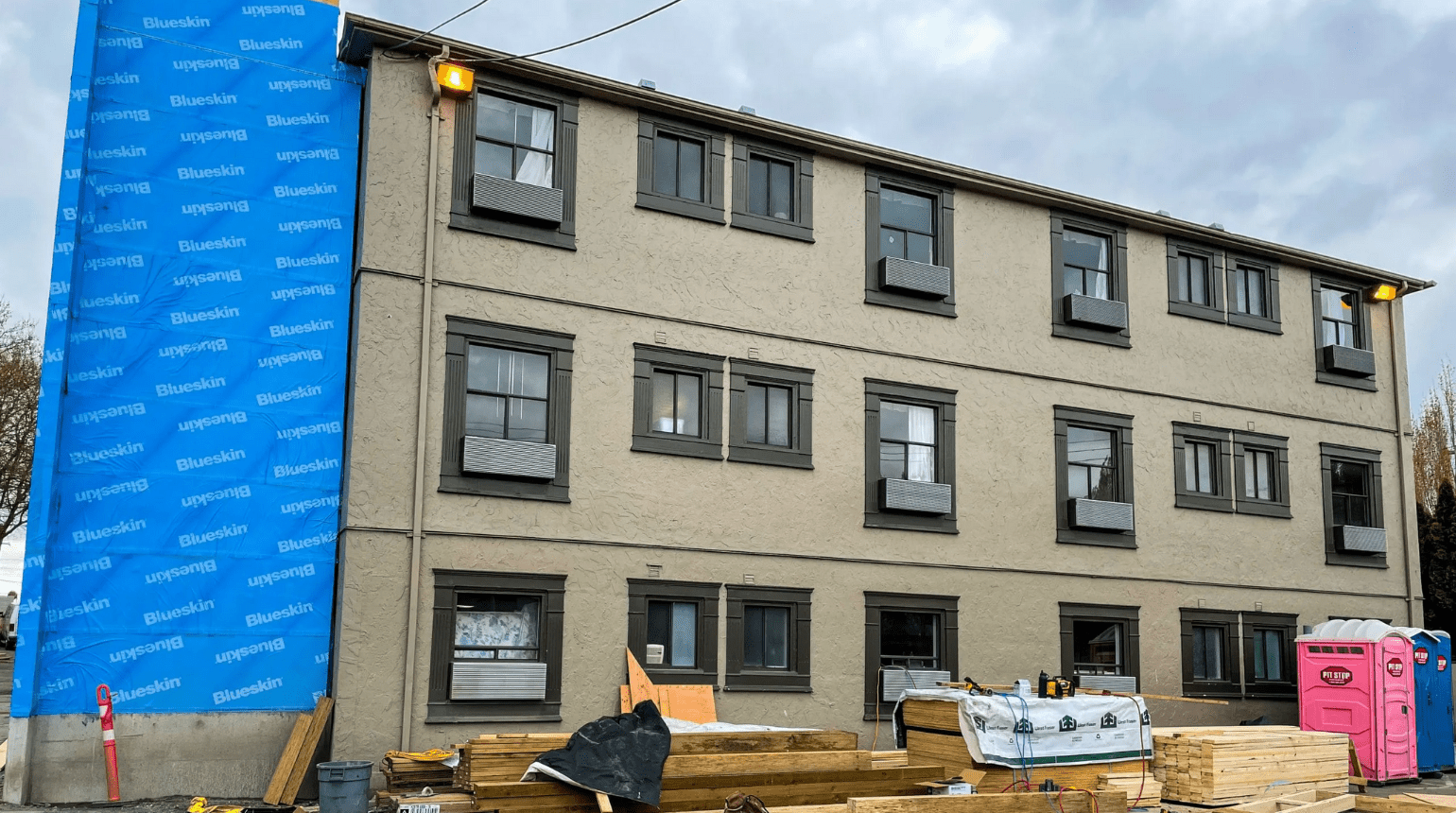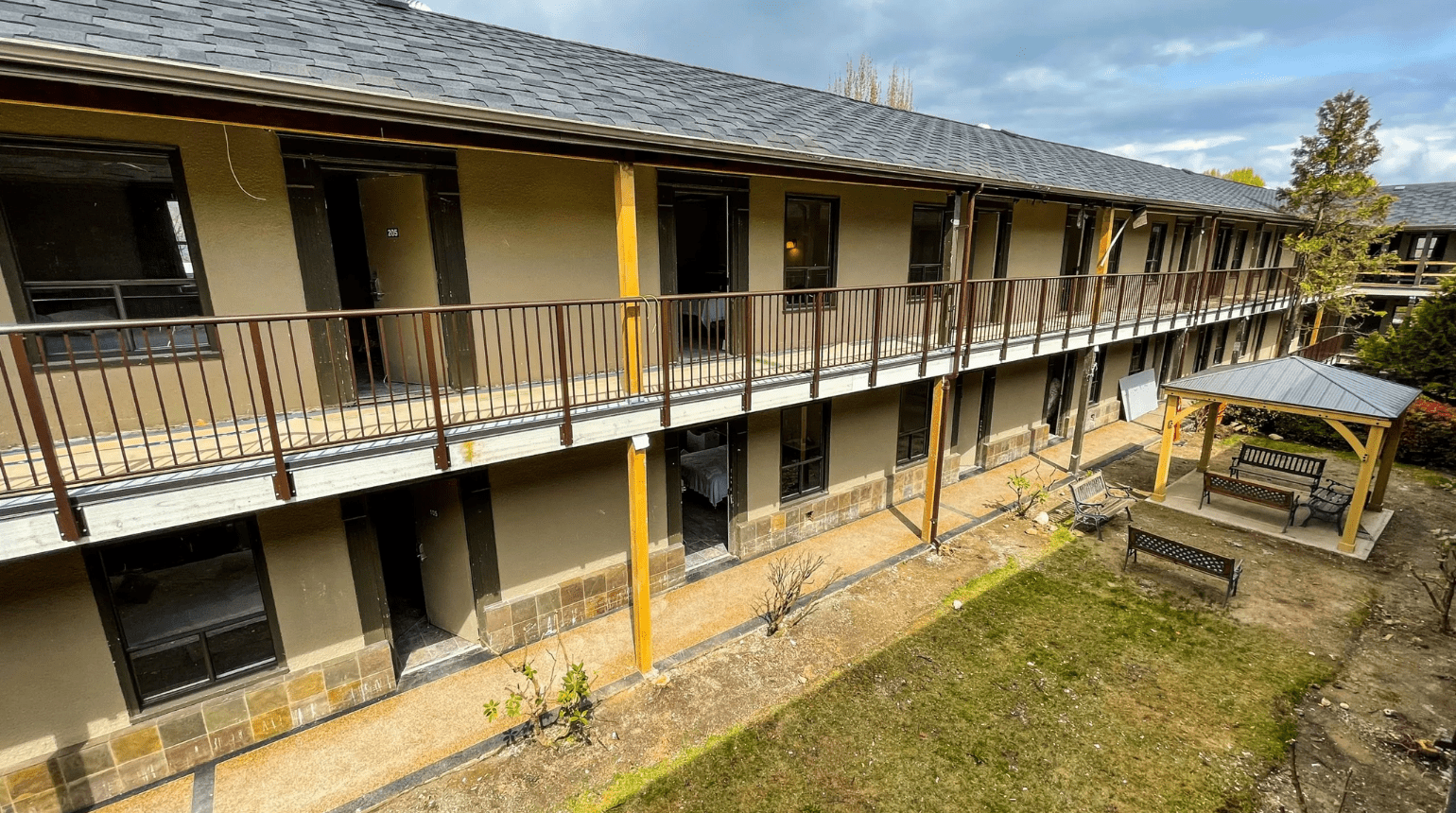 Together with our announcement in Prince George from earlier this year, these latest projects speak to the crucial need for accessible housing during the ongoing housing crisis, and to Connective's commitment and successful track record in this service sector.
Through our long history with housing service provision and the application of housing first principles across our programs, we have built a strong reputation for our work in this area. While we celebrate the announcement of these two new projects in Surrey and Vancouver, we invite you to take a walk down memory lane with us and explore the evolution of housing across our organization's long history.
Our Housing Programs Through the Years
Our roots in the housing sector date back almost 90 years now, and it's part of our organization that we continue to be incredibly proud of and inspired by.
One of our longest standing programs is Hobden House, a community-based residential facility in Surrey, which opened its doors in 1984. It was our very first halfway house and signified a milestone for our team as one of our first residential programs.
Since our early days at Hobden House, we've continued to build on our housing continuum to support more people experiencing complex barriers in more communities across BC and the Yukon. Our interest in leading non-profit housing efforts is guided by the foundational principle that housing is a human right, and that when every person is both housed and supported, it benefits our entire community.
Join us as we explore the evolution of our housing programs over the years, and just a few of the ones that lead us to where we are today:
1996: Guy Richmond Place opened, though at the time as a provincial electronic monitoring halfway house located in Surrey and contracted by the provincial government. It was moved to Vancouver just one year later and became the Community Residential Facility (CRF) we know it to be today in 1999, when its contract transferred from the provincial government to CSC.
1997: Three new housing programs were established, including South Surrey Residence (SSR), Stephen Kruger House (SKH), and an Electronic Monitoring Program in Burnaby. SSR was a licensed care facility for persons on conditional discharge from the forensic psychiatric hospital, and those with acquired brain injuries. SKH was delivered in association with Simon Fraser University to assist persons with Dual-Diagnosis.
1998: We began working with the Ministry of Children and Family Development (MCFD) to provide outreach and live-in support services to persons with Developmental Disabilities. This was back when MCFD provided supports to adults with developmental disabilities. In 2005, support for adults with disabilities transferred from MCFD to Community Living BC (CLBC), with these first contracts forming the basis of what today is our Community Living Services programming.
2001: Vancouver Apartments was puchased! VA is our longest standing Community Living Residential program, providing 24/7 residential support to women and men with developmental disabilities.
2003: Miller Block welcomed its first tenants in December 2005, providing safe, affordable housing with added outreach supports. Miller Block continues to operate as a low-barrier affordable housing option with 16-18 hours of support per day.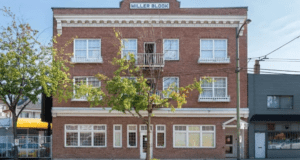 2005: We took on our first Home Share contract, known at the time as the Independent Care Network (ICN).
2007: Tims Manor opened, providing affordable housing in the community of Abbotsford. Over the years our Tims Manor program has evolved to meet the needs of the community, today supporting up to 18 residents as a community-based residential facility.
2008: The Homelessness Partnership Initiative was introduced to provide a social safety net for people transitioning from provincial prisons to the community.
2012: East 3rd was developed in response to the needs of a neurodiverse individual that was on a supervision order and required 24hr on-site staffing. A year later, the program expanded to serve another individual living with a developmental disability that also required around-the-clock personalized support.
2013: Elliot House opened December 2013 in Abbotsford, now our largest community-based residential facility supporting up to 30 residents as they transition to the community from provincial or federal incarceration.
2015: We assumed operations of Willow Place, a harm-reduction, trauma-informed housing program for women with FASD experiencing addiction and other complex challenges. We also began delivering Bridge to Housing, a homelessness prevention program supporting people transitioning from provincial incarceration in need of safe, secure housing.
2019: Miyáqˈelhá:wetawt opened, providing Indigenous culturally-focused community-based residential support delivered out of Tims Manor in partnership with Elders in the community. Charland Residential first opened in January 2019, providing safe and secure housing within the community to individuals with criminal justice involvement and mental health needs, who are under the care of CLBC.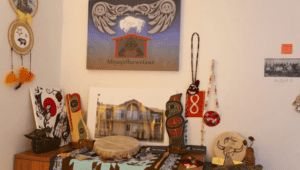 2020: Several housing and homelessness prevention programs began:
 We began operating our first housing program in the Yukon, the Supervised Housing and Reintegration Program (SHARP).
Community Support Initiatives (initially referred to as the "Bail Project") provides housing subsidies and personalized support services to folks transitioning from prison to the community who may be at risk of homelessness.
We opened Kensington House, which provides temporary housing to refugee claimants and foreign nationals with precarious status in Canada.
Dogwood, a Community Living Services Residential program supporting individuals transitioning from hospital settings, opened in December.
Pop Up Housing Programs are delivered to provide structured residential supervision and support to isolating individuals reintegrating into the community from federal correctional institutions at the height of the COVID-19 pandemic.
2021: This year was another big one for housing:
Charland Residential welcomed a second staffed residential program in the downstairs part of the home, starting January 1st
In April we assumed operations of the Housing First Residence in Whitehorse, Yukon in partnership with the Council of Yukon First Nations.
We began delivering a suite of personalized housing programs through the Samara Program, and our first resident moved in on July 14th.
In September we launched Frey Place: our first home-share hybrid to support an individual with criminal justice system involvement and mental health needs to live independently outside of the Forensic Psychiatric Hospital, after receiving an absolute discharge.
2022: We've had an exciting start to the year, with announcements of a few new projects:
 First Avenue Supportive Housing: In January we announced a new 50-bed residence in Prince George that will provide housing for those who are at-risk of or experiencing homelessness
Teak House: A new (and our first in many years) youth-based program that will offer specialized residential support for two youth who are under the age of 19, in the care of MCFD, and living with developmental disabilities.
Hawthorn: Opened in February, this assisted living program will provide support to two clients living with acquired brain injuries. This project is our first housing contract with Fraser Health.
Diversity Flats: In partnership between Connective, BC Housing, and the city of Kamloops, this 60-unit affordable housing project opened its doors to residents this spring, and is working toward full occupancy.
Looking Forward
As we look ahead, we know that more housing-focused services are to join this long list. While we do not deliver some of the programs listed here anymore – whether that be due to changes in funding, government priorities, best practices, or the needs of the people and communities being served – we are proud of the dynamic nature of our ever-evolving housing continuum. We are honoured to support people and communities through our housing and other programs, and look forward to continually enhancing the ways in which we can show up for, be part of, and stand with our community.