Sharing Moments of Hope And Resilience
Time of year invites us to envision our resolutions, express our gratitude, and hope for a better future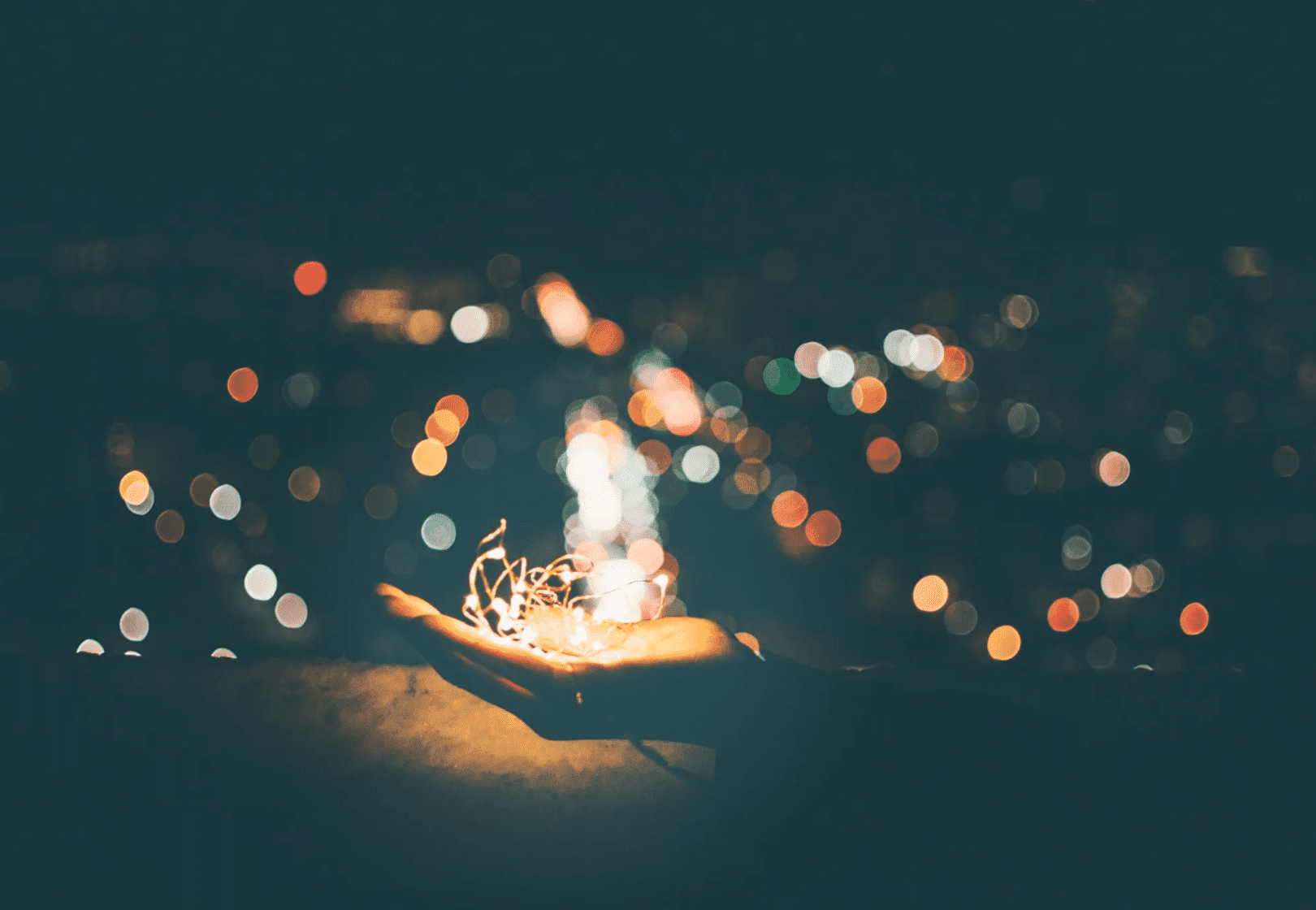 As 2021 comes to an end, it goes without saying that this has been an incredibly challenging year for the communities we live and work in. At the same time, we have also witnessed powerful experiences that move us to continue doing the work that we do. As this time of year invites us to envision our resolutions, express our gratitude, and hope for a better future, we wanted to share some of the feel-good stories that come to mind during this time of reflection.
Below are a series of stories that inspire us, shared directly from our program teams.
Please note that we have changed names and personal information to protect the privacy of our service users. 
"IT HAS BEEN 63 DAYS WITHOUT DRUGS FOR AMBER NOW."
A Story From Our Housing First Residence
Amber has not been doing so well since her close friend passed away. She has had a tough time with her addictions, experienced an overdose (which was mediated with naloxone), and was beaten up by one of her friends who is also going through a hard time.
Amber felt a lot of things – lost, hurt, mad, angry, overwhelmed, sad, and depressed. She was totally at a loss for what to do and was having suicidal thoughts. I [a residential staff member] stayed with her through her screams, tears, and fears, and reminded her that if she did hurt herself, it would hurt so many more people as well, including myself. I reminded her of her beautiful daughter, her father, and her hundreds of friends.
Amber is tough, smart, and a great friend who goes above and beyond for those she cares about.
Amber has been doing well in several aspects of her life since all of this took place, including her sobriety from drugs of any kind. She's also eating regularly and has been leaning on caring family to help her wade through experiences of loneliness. She now regularly tells us how well she is doing. It has now been 63 days without drugs for Amber. We always tell her how amazing and smart she is, and how wonderful she is to be around. She teaches us things and is very supportive.
"OUR TEAM STEPPED IN AND REFERRED LORNE TO A DOCTOR FOR ASSESSMENT. HE WAS SUPPORTED WITH FOOD, SOCIAL ASSISTANCE, AND SCHEDULE REMINDERS WHILE THE ASSESSMENT WAS TAKING PLACE."
A Story From Reaching Home
Lorne was facing eviction when he came to the Reaching Home program for support. Lorne was often very confused, forgetful, and constantly lost track of time; this difficulty with remembering dates and times caused him to lose his job. On top of this, he was being financially taken advantage of by his friends, had trouble paying bills, and his house was in chaos.
Our team stepped in and referred Lorne to a doctor for assessment. He was supported with securing food, social assistance, and schedule reminders while the assessment was taking place. Lorne received a diagnosis of early onset dementia. He received follow up counselling and various forms of support to identify and build upon his ability to receive the care he'd need moving forward. Lorne's Connective worker supported him to connect with a long-term housing subsidy through BC Housing, food security measures, and social supports.
"AIYANA HAS BEEN FOCUSING ON HERSELF, HER STUDIES, AND BETTERING HER QUALITY OF LIFE."
A Story From CLS Outreach
Despite the tumultuous year that it has been, Aiyana worked hard with assistance from our Outreach team to complete English 11 in time for her June deadline, and earned an A overall in the class. She also obtained a job in October, and has been working on budgeting and saving money. Aiyana did not like her previous job because she had to walk about 6 kilometers at 3am for a 4am start time. Every day she would tell her Outreach worker that she was going to quit, but knew that she could not do so until she had found a different job. Luckily, she was hired for a job that offered better hours and was willing to work with her Outreach and public transit schedules. In the past, Aiyana struggled with forming and maintaining healthy relationships and had the tendency to fall back into toxic ones. Over the summer she stood up to her on and off again boyfriend, telling him that she deserved better and subsequently ending their relationship.
Aiyana has been focusing on herself, her studies, and bettering her quality of life.  She continues to maintain her housing, employment, and savings at this time.
"BY THE TIME [JOE] WAS FINISHED AT ELLIOTT HE WAS ON TRACK TO REGAIN CUSTODY OF HIS DAUGHTER FULL-TIME."
A Story From Elliott House
Joe came to us from a residential treatment program. In the time he was at Elliott House, he was able to secure both vocational training in a trade, and full-time employment. From there he built a strong relationship with his now fiancée, rebuilt a strong relationship with his daughter, and purchased a house. By the time he was finished his time at Elliott, he was on track to regain custody of his daughter full-time. Joe was always willing to help around the house, made a big effort to regularly check in with staff, and reached out to new residents struggling during the onset of the pandemic by organizing a workout routine in the backyard after the gyms first closed.
Today, Joe maintains contact with us by calling every few months, recently letting us know that he was expecting a new baby.
"HE WAS EAGER TO GET BACK INTO THE JOB MARKET UPON HIS TRANSITION TO THE COMMUNITY"
A Story From ACES, Prince George
While Cory was residing at the Prince George Regional Correctional Centre, he was eager to get back into the job market upon his transition to the community. Although lockdowns at the Correctional Centre in the time leading up to his release prevented secure visits or calls from our ACES Employment Outreach worker, with communication between ACES and the Integrated Transition Release Planning (ITRP) team, we were able to set up and secure Cory an interview at a local mill in town for the first business day following his release. This included the ACES worker talking to the employer on Cory's behalf, and the ITRP team giving Cory a letter from the ACES Worker, that laid out the employment and interview plan for release. Cory is currently working and housed.
"[SIMON] BEGAN TO SHOW THAT HE WAS HOPEFUL FOR HIS FUTURE. HE WAS RELEASED AND HAS NOT RETURNED BACK [TO PRISON] SINCE."
A Story From Our Provincial Community Reintegration Program
Simon had submitted requests to our Reintegration program multiple times over a span of two months. Through his requests, he communicated that he was quite nervous about his release – he was previously a federal inmate, and suffered from institutionalization. Our reintegration team met with him several times in the visitor's booth to assist him with his release planning. During our interactions, Simon opened up about his past and his desire to move forward with his life in a positive direction, but stated that some of his basic needs were not met.
Our Reintegration team worked with him to address the areas he was needing assistance with. We connected Simon to counselling services to help with trauma he experienced in the past, community organizations that could assist him once released, and provided him with clothing and food resources. We helped him connect to income assistance, and secure a shelter bed at a facility with an onsite outreach team who could help him to search for permanent housing in the community. Simon was determined to start working again, so as part of his reintegration we also provided information on employment programs.
Over time, as our Reintegration team worked with Simon, he began to show that he was hopeful for his future. He was released and has not returned [to prison] since.
"A YEAR AGO, CALEB TOOK A FALL AND BROKE HIS HIP. STAFF WERE CONCERNED… BUT [HE] SURPRISED US ALL."
A Story From One of Our Supportive Housing Programs
Caleb is an amiable, yet reclusive man who has lived in Connective housing since 2005. Historically, Caleb has avoided answering his door for unfamiliar staff, and left his apartment exclusively during the early morning hours, between 1–5 a.m. Despite Caleb's diagnosis of selective mutism, he always stopped at the office, ready with a smile and a wave, before his nightly excursions (the whereabouts of which have long evaded staff).
A year ago, Caleb took a fall and broke his hip. Staff were concerned that his surgery, hospital stay, and recovery would be fraught with challenges given his mutism, his advanced age, and his mobility issues.
But Caleb surprised us all.
He came back home and started speaking in full sentences, approaching staff for assistance, and leaving his suite during the daylight hours to take walks in the neighbourhood. During car trips, he now sings alongside staff to music. He has even been spotted sunning himself in front of the residence in the afternoons, sitting leisurely in his newly acquired walker.
With the dedication and support of Providence Health Care staff, Caleb fully recovered and is now taking the stairs with ease. Staff speculate that the steady interaction with his sister, Elena, medical staff, and Connective Outreach workers throughout his recovery eased his social anxiety and contributed to his new social behaviours. Caleb has been exploring home share and assisted living placements alongside our Home Share program and Outreach team, but has expressed a desire to age in place at his current residence as long as he can.