Working at Connective
With our staff always top of mind, we're excited to share that we have been selected to receive the Nonprofit Employer of Choice Award for the 2022 year!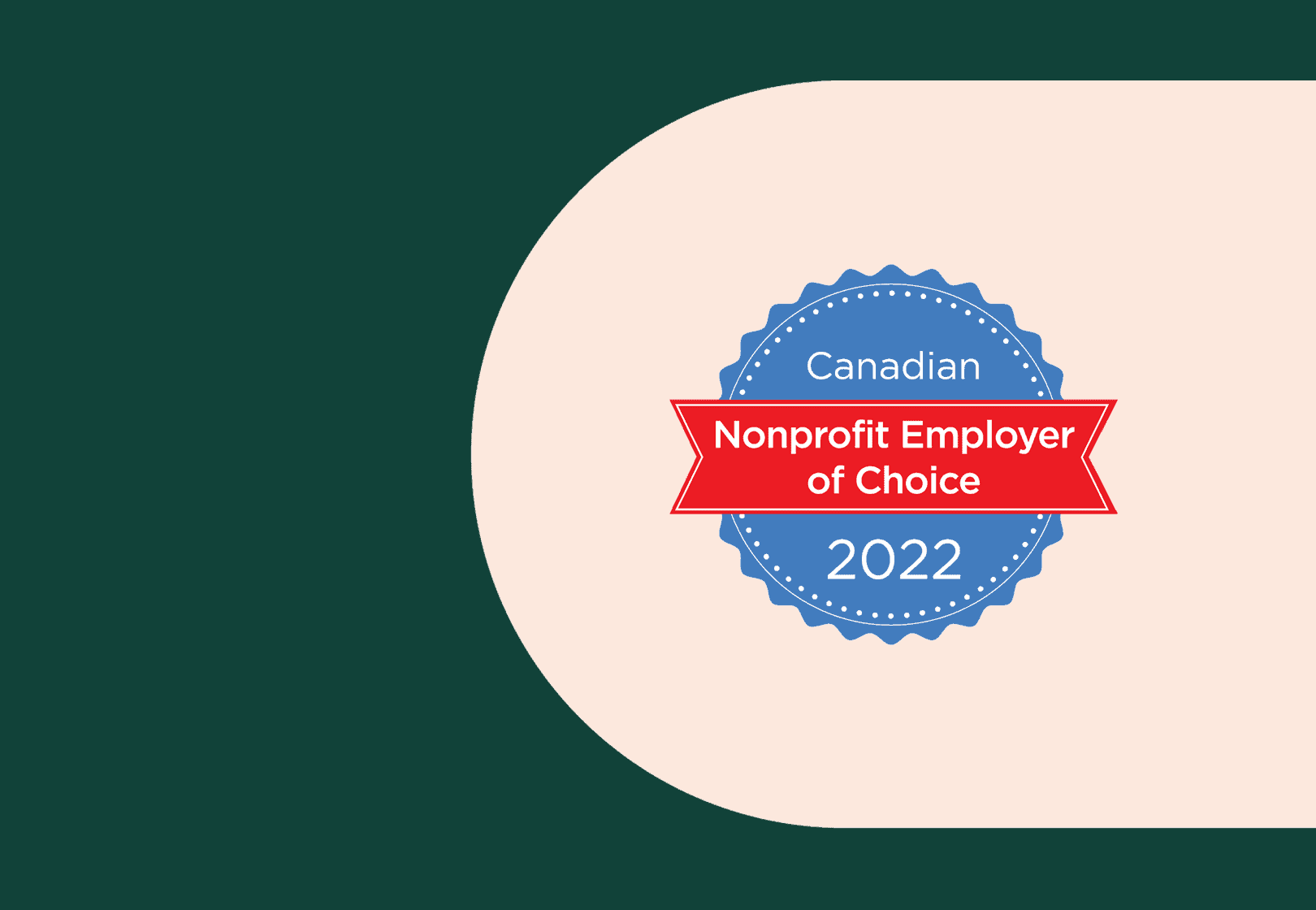 Here at Connective, we put people first. That of course includes our service users, but also extends to our staff teams.  
Connective staff are the heart of what we do. They give life to our programs, provide direct support to our service users, and work hard to make our vision a reality in communities across BC and in the Yukon.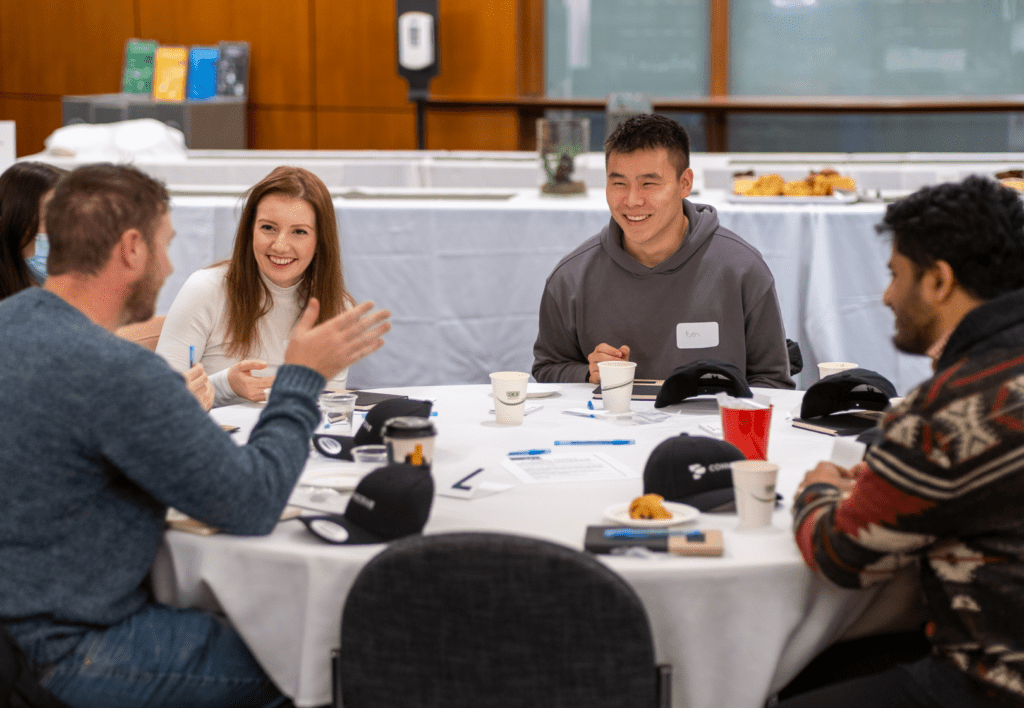 We know that if we're to create transformative social change externally, we need to start with a solid foundation internally; one made up of resilient, diverse, and dedicated staff teams.  
It's why our recruitment specialists work so hard to invest in passionate and determined individuals, whose unique skills and experiences complement one another while contributing to our common goals. It's also why we prioritize our employee experience, making sure staff feel seen, heard, and valued, and above all, receive the resources, supports, and opportunities needed to thrive. 
With our staff always top of mind, we're excited to share that we have been selected as one of 16 organizations across the country to receive the Nonprofit Employer of Choice Award for the 2022 year!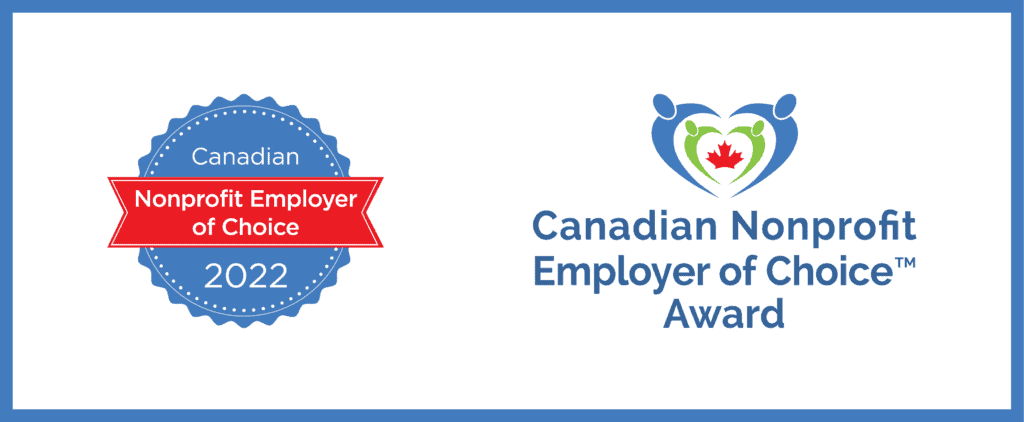 "The Canadian Nonprofit Employer of Choice Award recognizes nonprofits whose exemplary talent management practices support successful mission delivery in the communities they serve."
It's an honour to receive this award, and to be recognized for the emphasis we continue to place on all those who make our work possible.
Celebrating and Supporting our Staff
We work hard to support our communities, but know that supporting one another is just as important. It's why we celebrate each win, recognize each milestone, and find the fun in the everyday.
Beyond a great working environment filled with like-minded and compassionate co-workers, we are proud to offer a range of supports and perks to staff, just some of which are captured below.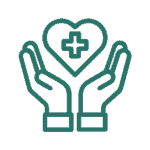 Free, short-term counselling is available to all staff, so they can receive one-to-one, solution focused guidance with whatever challenges they may be facing.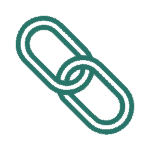 Workvivo, a world-renowned internal communications platform, gives staff meaningful and fun opportunities to stay engaged, informed, and connected.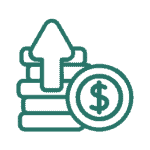 With status as a Living Wage Employer, we offer competitive salaries and benefits to staff so they can meet their needs and expenses.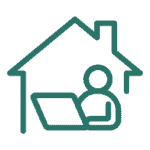 Flexible work arrangements, where possible, allow employees the freedom to contribute to their team in the environment that suits them best.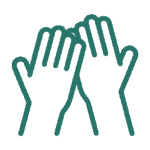 Our staff recognition program, High Fives, gives team members a way to celebrate one another for going above and beyond, and be recognized with monthly prize draws.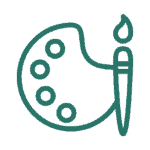 To better support the work-life balance of our dedicated staff teams, we've introduced lifestyle spending accounts.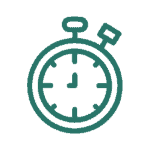 Dayforce Wallet gives financial freedom to all staff, offering access to pay as soon as it's earned and peace of mind for unexpected life events.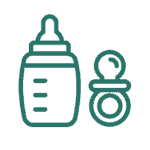 Benefits are maintained for staff on maternity/paternity leave, so they can focus on what matters most, without worrying about health needs.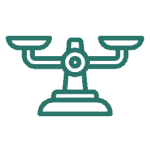 Our pay equity policy helps ensure that we compensate employees the same way for the same work – regardless of race, gender, disability, 2SLGBTQIA+, or other status.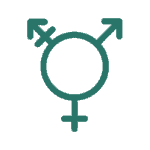 We want all employees to feel comfortable in who they are, so supports and leaves are offered to staff undergoing gender affirming care.  
An Incomparable Team Environment
Each year, we run an employee satisfaction survey to ensure we're staying on top of the needs of our staff, and many of the initiatives above are a direct result of feedback gained from those surveys.  
In its most recent edition, we asked staff to share the thing they liked most about working with their program – the quotes below are just some of what we heard. 
"I receive lots of support from management, and opportunities to take leadership roles."
"Our management staff prioritize our clients just as much as staff. I am willing to put in extra effort/contributions because I know my management team would do the same for me. I feel appreciated and valued. I also believe that our program highly prioritizes client success and the way we do things reflects that, as we can build trust with clients."
"I am so lucky to have the coworkers I do! Being part of a great team makes work so much more enjoyable. Their dedication and commitment to persons served is inspiring."
"The program allows me to think outside the box while providing support services to my clients. It also helps me to increase the level of awareness and to empathize with people that are going through Trauma, and to know that resources are available to support these folks."
"I enjoy working with a dedicated team of individuals who are SO committed to supporting the clients in the programs."
"My manager is excellent, and I love the team of people that I work with. Our clients are great as well. So, the people I work with are the thing I like the most."
We're extremely proud to have been selected as a Nonprofit Employer of Choice for the 2022 year, and are eager to do everything we can for our teams to maintain that status moving forward.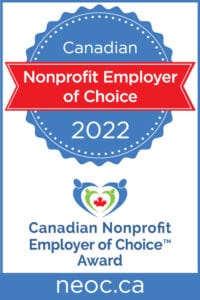 If you're interested in joining our passionate team and helping us achieve our vision of a safe, healthy, and inclusive community for all, we're accepting applications for direct support, administrative, and management positions.  We encourage you to view our careers page to see what opportunity might work for you!