Diversity, Equity and Inclusion
Our values – inclusive, person-centered, collaborative, determined, accountable – are the foundation of everything we do.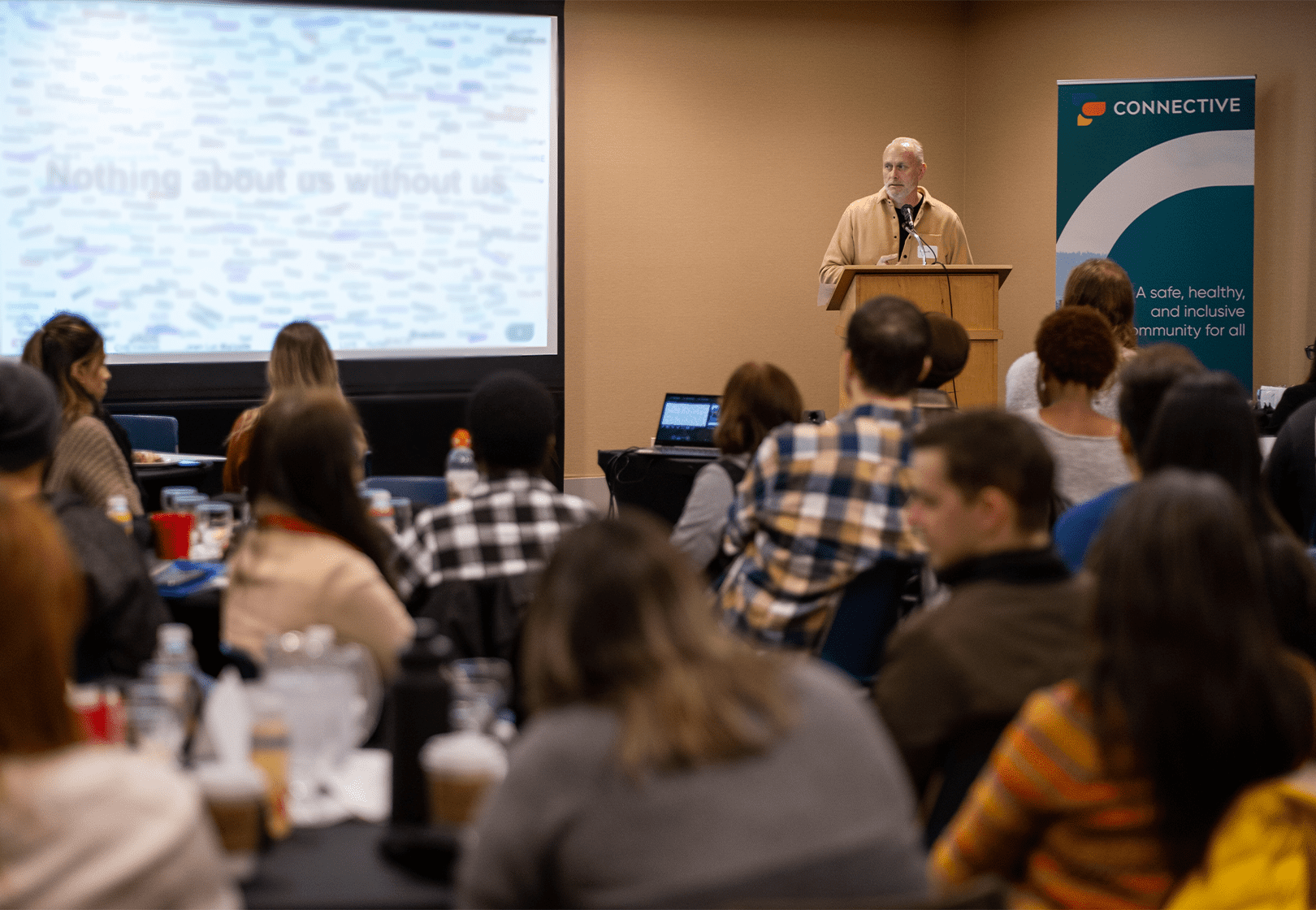 Our CEO's Statement on DEI
At Connective, our organizational goals can only be achieved by creating a truly diverse, inclusive, and equitable team where we cultivate a culture of belonging – an environment where every person feels they have a voice, where every person feels valued, and where every person is engaged in the work that we do.
Inclusion, diversity, and equity are more than just words; they are part of our culture and essential to our future. We must aspire to boldly embrace the power of inclusion, diversity, and equity to enrich the lives of our staff and service users, and to strengthen the vital services that we provide in communities across BC and Yukon.
Creating a better future for our organization will never be accomplished by a single person or a singular mindset. Through diversity of backgrounds, perspectives, and experiences, we gain the benefit of different ways of looking at our organization and the communities we work in.
Our commitment to inclusion, diversity, and equity begins with me and our entire leadership team. We must all strive to continue to learn and grow, and we must each encourage each other to expand our knowledge and gain new experiences. Inclusion comes from a sincere willingness to embrace open interactions with people who think differently than us, who come from different backgrounds, and who bring diverse experiences that we can all learn from.
I am so proud of the work our organization is doing to become more equitable, diverse, and inclusive and I am grateful for the opportunity to learn, to grow, and to contribute to creating a better future for us all.

Mark Miller, CEO